Attention: business owners, CEO's, speakers, authors and experts
Are you marketing a product, service or yourself as an expert?
I can help you get more eyeballs … reach millions of people … and generate bigger profits by turning up the volume of clients with The Amplify Effect.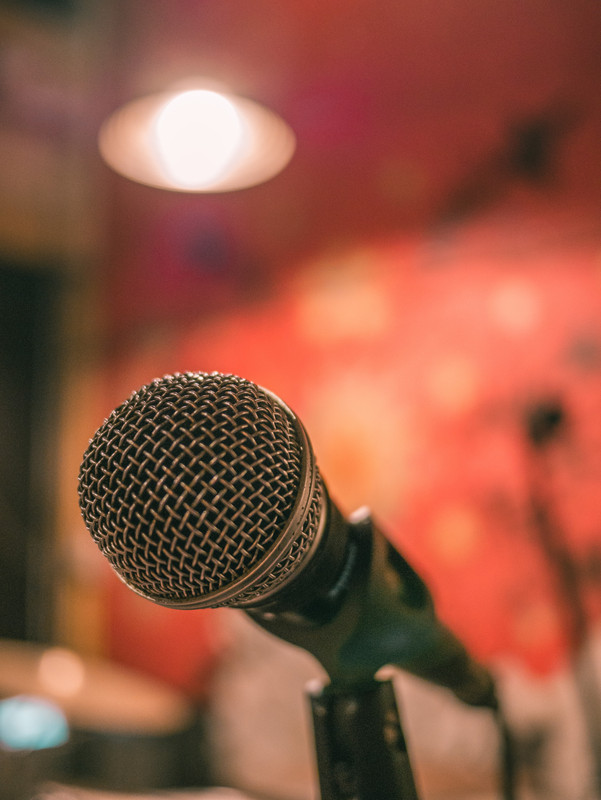 Do you struggle with marketing your products, services and expertise … and want to learn better, more cost-effective ways to build an audience and promote your business?
Did you write a book or launch a new product or service … and then realized that you have no idea how to get your message heard by the right clients.
Are you ready to take your business to the next level … and need help creating an effective PR- and publicity strategy?
Do you have an amazing product or service… but you're not generating enough money because you can't get more eyeballs?
Are you tired of the pressure, urgency, and hiccups that too often accompany marketing your business … and now you're ready to reach thousands, even millions, of people to get your products and services seen by the rights prospects so you can multiply your sales and build your legacy?
Good news – I can help!
Hi, I'm Stephanie Aukes. I am a PR-expert, media coach and speaker from The Netherlands with more than 15 years of experience in PR and journalism.
I help business owners, CEO's, authors, speakers, coaches and experts get exposure and reach millions of people around the world with PR and publicity. My proven The Amplify Effect method helps my clients get featured in leading media outlets, both nationally and internationally.
In 2015 I was chosen top 3 best consultants of The Netherlands. I practise what I preach: I get coverage for myself and my business on a regular basis. In this photo you see me in one of the top Women's Magazine's in The Netherlands: LINDA.
As the founder and CEO of Supastar-pr, a PR- and media coaching company, I lead a small team that helps get your products and services the eyeballs you deserve, build expert status and authority and generate bigger profits. And I'd love to help you!
So if you're promoting your products, services or yourself as an expert and you want to:
• Get more eyeballs for your book, products or services
• Build expert status and authority
• Reach millions for your message
• Sell more
• And maximize profits
…let's explore how I can help. Book a free 25-minute PR-discovery session here:
The style, manner and performance of Stephanie's work, I define as: empathetic, full of dedication and focus. This makes the final outcome of her work outstanding. Her warm, open attitude makes working with Stephanie a party!
Stephanie supported me when I was in the finals of the largest music competition of the Netherlands, Grote Prijs van Nederland. Stephanie's Supastar method got me media attention in newspapers, on television, on the radio and online. In no time, I got my name out in the right circles and everywhere on the internet. Stephanie is passionate, focused and determined. She goes straight for your goals. I recommend everyone to hire Supastar-pr. If You Want To Be a Superstar You Need Supastar-pr!
The media attention Stephanie's has helped me get, led to a major growth in the sales of my books, many more visitors to my website and new customers for my online dieting program and in my practice. Thanks to Stephanie's guidance, the media now calls me when they are looking for an expert in nutrition, diabetes and losing weight.
For many years I have used various PR agencies, which as a small entrepreneur have cost me a lot of money and unfortunately have often not produced the desired result. That is why I wanted to do my own PR. In addition, I am convinced that I can best promote my self-designed products. Only I didn't know the tricks of the trade yet. Stephanie teaches you how to approach journalists and bloggers for the best free publicity result. She helps with writing the messages to journalists and teaches you how you can continue to do this yourself without her help, for in my case new products in my webshop with health products for children. She has taught me her PR method, which works incredibly well every time! I have gotten major publicity thanks to Stephanie's insights and tips and I even appeared on the cover of GezondNU magazine and got covered in the main article in this magazine. Stephanie is personal, encouraging, enthusiastic but also gives you critical feedback when needed. She wants you to score well in the media and that it helps you with more brand awareness and sales. So don't hesitate, just do one of her programs!
Stephanie rocks in PR. She's amazing to work with. She's enthusiastic, helpful and gets you great results. Working with her has really boosted our success. The publicity in Telegraaf, Ad, RTLNieuws.nl, RTLZ.nl, Bright, Computer Idee and BNR helped us to double the number of users of GOOSE VPN in only two months. We now have over 20.000 users and the number is growing rapidly. Also her media training was great to prepare for the radio interview. I could answer more difficult questions with easy and in a way that fits GOOSE as a brand. If you need PR-support for your (new) business, Stephanie is the go-to girl!
If you're ready to learn how to use PR and publicity to grow your business and: 
• Learn my proven The Amplify Effect Method that gets you media coverage
• Connect with influential journalists, bloggers & podcasters
• Create new business opportunities
• Boost your sales
• Become a media darling
…let's talk!