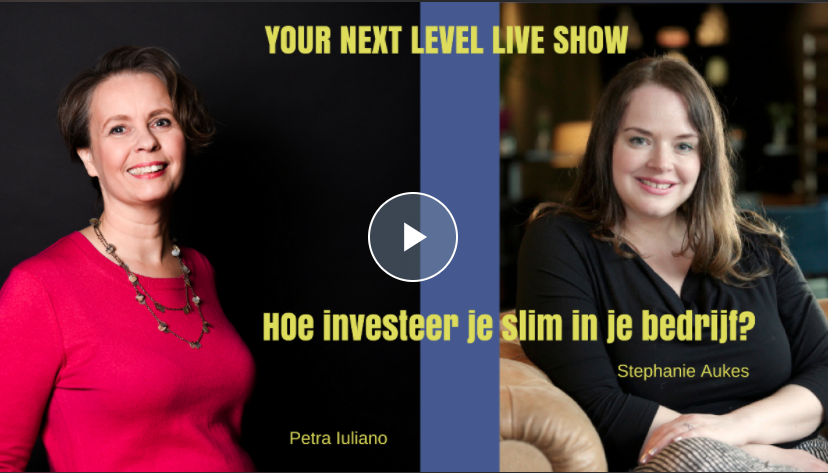 Update: Bekijk HIER de replay van The Next Level Show.
Morgen word ik live geïnterviewd in de online talkshow van business modellen expert Petra Iuliano. We gaan het hebben over hoe je slim investeert in je business.
Dus als je je ook wel eens afvraagt welke investering je wel of niet zou moeten doen voor de groei van je business, kijk dan zeker. We delen hoe wij investeringen afwegen én we delen wat onze beste en slechtste investering was.
Om 16:00 uur gaan we live en je kunt ons rechtstreeks vragen stellen vanachter je beeldscherm via de chatfunctie.
Je kunt live meekijken via deze link:
https://www.crowdcast.io/e/stephanie/register